VRGo's Joe Ryan gives his tips on how to run a successful Kickstarter campaign
How do you run a successful Kickstarter campaign?
It is a question we get asked a lot, se we caught up with our client and VR entrepreneur Joe Ryan to get his tips on launching a successful campaign. You can read our VRGo case study on our case studies page. Don't forget to check out our Kickstarter Prototyping Service designed especially for startups looking to fund their idea on Kickstarter.
After developing VRGo with us, Joe took to Kickstarter in search of funding, we caught up with him after succefully reaching his funding goals to get his thoughts on what makes a good campaign and tips for how to get funded based on his experience of running a successful Kickstarter campaign.
Should you use Kickstarter to launch your idea?
In the last few years there has been a revolution in the way that companies are funded. To get funded on Kickstarter is now seen as a viable option for many businesses to build initial capital. There are plenty of platforms but Kickstarter is by far and away the most popular. Since 2009 it has raised almost $7.5bn in funding, there has been in excess of 243,000 successful Kickstarter campaigns and more than 22 million people are backers. This makes the platform a very intriguing opportunity to most businesses and entrepreneurs.
Only 40% of projects get funded successfully on Kickstarter (May 2023), meaning that 60% of campaigns fail to get funded. However, these statistics doesn't reflect how difficult it can be to get funded on Kickstarter. There have been many success stories like the smartwatch Pebble Time which raised in excess of $20m or the card game Exploding Kittens which was funded successfully on Kickstarter to the tune of $8m. There have also been a lot of failures and near misses, take Alpha Colony a building and trading card game, it raised $49,972.20 of its $50,000 target. This was close but there are plenty which fail entirely. As of May 2023, there have been 353,277 unsuccessful campaigns, of these 56,256 got 0% of their target. The majority of failed campaigns received between 1% and 20% of their target. It is therefore vital that your Kickstarter campaign is well thought out, with ample support from specialists, in order to avoid becoming just another failed statistic.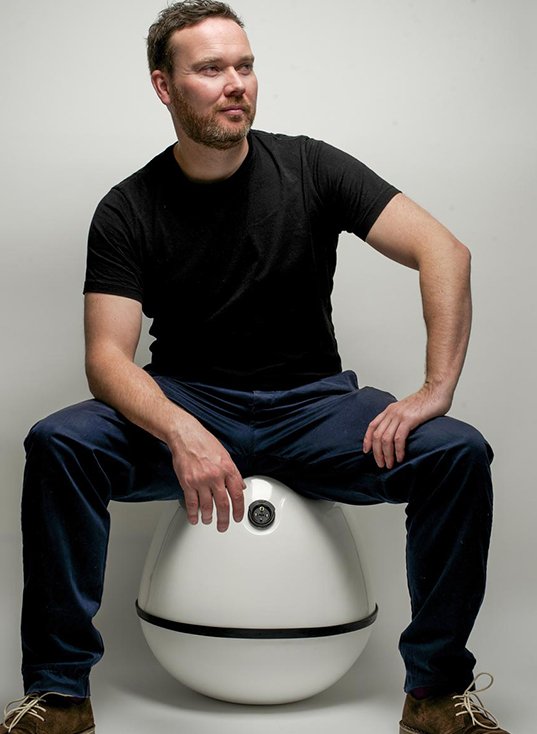 Successful Kickstarter entrepreneur Joe Ryan
Joe's campaign raised 70% of its funding goal within 24 hours.
Luckily one successful Kickstarter entrepreneur, Joe, has agreed to share the secrets of its success with us. Joe Ryan is the man behind VRGo, a motion controller for virtual reality video games. Ignitec had the pleasure of working with Joe to perfect the design of his VR chair and help make it viable for market. His Kickstarter campaign raised £22,100 in December 2015. The project raised 70% of its funding goal within 24 hours – an impressive amount in such a short space of time. He attributes his successful funding on Kickstarter to a number of factors but highlights the importance of preparation, planning and marketing to build a truly successful campaign.
Joe's tips for a successful Kickstarter launch
It is worth launching a Kickstarter campaign in an area you are interested in and know about, this will allow you to create a product you feel passionate about. Every project to successfully get funded on Kickstarter is built primarily on a great idea and VRGo was no different. When asked about how he began his journey, Joe said:
"The idea was created through an interest in furniture making, I was taking a course in it at the time and also my interest in making video games, I was working for a games developer at this time."
It is a great idea to launch a Kickstarter campaign in an area you are interested in and know about, this will allow you to create a product you feel passionate about.
You should also be aiming to generate a third of your backers before you start. As with all things in life, preparation is the key to getting funded on successfully on Kickstarter but it is not only the product which you have to prepare.
"You should be aiming to generate a third of your backers before you start. Letting them know about it in advance through social media, mailing lists, getting articles on websites. It has to be done ideally two months in advance." 
This kind of marketing activity should form a key part of your preparation prior to Kickstarter launch, it will help ensure you get most of your backers within the first few days of your campaign.
When asked why he thought he was able to successfully get funded on Kickstarter Joe said,
"There was a lot of marketing prior to the successful Kickstarter launch. We contacted journalists that wrote about Virtual reality, talked to relevant bloggers, talked about it on soical media and forums and on Reddit."
Add video content to your Kickstarter
You should not under estimate the level of marketing activity you have to plan whenever you start a Kickstarter project. You need to start building a buzz well in advance. Joe tells us,
"The video was really important for us so we hired a professional videographer."
All Kickstarter projects have the option of adding a video and it can really help get your message across in a clear and concise way. 
"There was a lot of work on the wording, prior to the launch, you have get your marketing message really targeted for your audience."
You cannot simply put a message together and hope people buy into it, it has to be created with the end-user in mind, otherwise you will likely fail to engage with your would-be backers. Having the right message conveyed in a concise video is important, but according to Joe, knowing your audience and speaking to them is just as important for a successful Kickstarter campaign. When discussing his journey, Joe said,
"I think having the minimum viable product and a working prototype meant we could get quotes from journalists and developers who had tried it. It was also letting people know your product does what it says."
While it is important to prepare marketing materials and have a solid plan, it is clear that the product also needs to be viable because without such a developed idea, VRGo would not have been able to generate the buzz amongst industry experts that it did.
However, this was not the hardest part, Joe told us,
"Identifying who your target audience are, identifying bloggers and websites, writing a press release and making the video were quite challenging."
Whilst developing a product is a major hurdle you have to overcome, it is not necessarily the most difficult element of running a successful Kickstarter campaign.
Coming back to the product and his use of a professional product design team, Joe said,
"It certainly helped to show that we viewed the product seriously. Using Ignitec helped the audience be reassured that we would create a professional product."
This in turn would help get backers. When asked about when the best time to involve such a company Joe added,
"The product has been going for about two years. We approached them after a year. I think if we introduced them later, we might not have had the design work finalised by the Kickstarter campaign launch."
Involving a lot of different organisations could have been detrimental and burned through a lot of the startup funding he had, but Joe described his success as,
"It's time management. Some of the things I had to get external help with, like the product development, some of it I could do myself. It has to all be done and you have to manage your time correctly."
To be successful and get funding on Kickstarter, you need to be able to do a lot of different things but being a good project manager is key.
"We updated our backers every week. It is really important to update your backers."
The Kickstarter community are very active and often say what they think and try to change projects. Joe said,
"We had various comments on our product but the community was generally happy with the idea. A few people made suggestions like adding speakers, but it hasn't changed our focus."
It therefore means that if you believe your idea is good, you can chose not to implement suggestions, but you cannot ignore your backers. You therefore have to regularly stay in touch with them, even if you politely say you can't implement their requests right now, but you will keep them in mind for the future. Fail to do this and you risk them losing interest and becoming disillusioned with your product. Joe shared videos of his product under development, proptotypes being used and production updates, this keeps backers content and maintains the hype around the product.
Joe was clearly successful with his Kickstarter, but that doesn't mean he wouldn't change anything, when we asked him, he said,
"I think giving myself more time would have been great. If you start way in advance, even if there isn't a product, it helps."
This shows how important good preparation is, it has to be done and you have to spare a lot of time for it. When asked if he had any other advice for would-be Kickstarter entrepreneurs, Joe said,
"Be prepared, have a team of people working on it because it is quite challenging. If you're a solo entrepreneur, bring in someone else to help you. Not just potential business partners, but call on friends, colleagues or family who may be able to help you."
Joe's tips to achieving successful Kickstarter funding
Plan products around what you know and what interests you

Prepare as early as possible

Don't be afraid to seek help and involve others

Marketing and message are key to success

Generate hype around the product online and on social media

Aim to reach a third of backers before launching

Build a working prototype before launching

Produce professional video

Interact with your backers regularly

Give as much time as you can to the project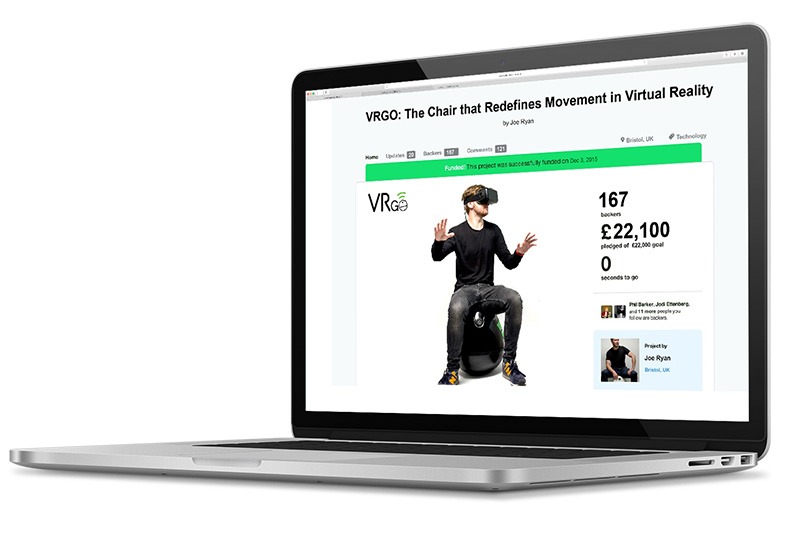 Why do some Kickstarter projects become successful?
Kickstarter projects achieve success due to a mix of compelling, unique ideas, an effective marketing strategy, and strong community engagement. The project creators' ability to communicate the value of their project to potential backers is crucial.
How can I make my Kickstarter project successful?
To ensure your Kickstarter project's success, you should have a clear and unique idea, set realistic funding goals, create an engaging project presentation, and put effort into marketing. Engaging regularly with your backers can also boost your chances of success.
What percentage of Kickstarter projects are successful?
Approximately 38% of Kickstarter projects successfully reach their funding goals. However, this success rate can vary based on factors such as the project's category and the quality of its presentation.
When is the best time to launch a Kickstarter project?
There isn't a definitive 'best' time to launch a Kickstarter project as this depends on the habits of your target audience and the nature of your project. However, avoiding major holidays when people may be busier can help gain more attention.
Which category of Kickstarter projects is most successful?
The 'Games' category has been the most successful on Kickstarter in terms of the number of funded projects. However, success isn't guaranteed and greatly depends on the uniqueness of the project and the effectiveness of its marketing.
Who are the biggest Kickstarter success stories?
Some of the most notable success stories on Kickstarter include the Pebble Time smartwatch and the Exploding Kittens card game. These projects raised millions and set records on the platform.
Why is a compelling video important for a successful Kickstarter project?
A compelling video is vital because it offers an effective way to showcase your project and connect with potential backers. It can significantly enhance the understanding and excitement about your project among potential backers.
How to set a realistic goal for a Kickstarter project?
Setting a realistic goal for a Kickstarter project requires a detailed understanding of the costs associated with your project. This includes production, shipping, taxes, and Kickstarter fees. It's also important to set an attainable goal to motivate backers.
What happens if a Kickstarter project is not successful?
If a Kickstarter project fails to reach its funding goal, no money is exchanged. Pledges from backers are cancelled, and the project creator receives no funding, aligning with Kickstarter's all-or-nothing funding policy.
When does Kickstarter disburse funds to successful projects?
Kickstarter typically disburses funds to successful projects within two weeks after the funding period ends. This allows time for the collection of pledges and the resolution of any issues.
Which is the most funded Kickstarter project?
The Pebble Time smartwatch holds the record for the highest-funded Kickstarter project, having raised over £20 million. It's worth noting that high funding doesn't always guarantee long-term success.
Who can create a Kickstarter project?
Kickstarter allows creators from several countries, including the UK, US, Canada, Australia, and many European countries, to create projects. Creators must be 18 years or older and meet Kickstarter's eligibility requirements.
Why does Kickstarter use an all-or-nothing funding model?
Kickstarter's all-or-nothing funding model is designed to minimise risk. It ensures that creators aren't left trying to deliver a project without sufficient funding, and backers aren't charged unless the project reaches its funding goal.
How is Kickstarter different from other crowdfunding platforms?
Kickstarter is a reward-based crowdfunding platform where backers receive a product or service for their pledge. It operates on an all-or-nothing funding policy and mainly supports creative projects.
What should be included in a Kickstarter project description for success?
A successful Kickstarter project description should clearly explain the project, its uniqueness, and how the funds will be used. Including compelling visuals, detailing rewards for backers, and providing information about the team can also be beneficial.
When can backers expect to receive rewards from a successful Kickstarter project?
The timeline for receiving rewards from a successful Kickstarter project is determined by the project creator and typically stated on the project's page. However, production, shipping, and other unforeseen issues can cause delays.
Which are some tips for promoting a Kickstarter project?
Promoting a Kickstarter project can be done effectively through social media, press releases to relevant media outlets, and engaging with the community. Personal connections and word-of-mouth referrals can also be powerful tools.
Who pays the fees if a Kickstarter project is successful?
The project creator is responsible for paying the platform fees if a Kickstarter project is successful. Kickstarter charges a 5% fee on the total amount of funds raised, plus payment processing fees.
Why is communication with backers important in Kickstarter projects?
Effective communication with backers is key in Kickstarter projects to build trust, keep backers updated, and manage expectations. Regular updates can maintain interest and even increase word-of-mouth promotion.
How can I determine if a Kickstarter project is trustworthy?
To assess the trustworthiness of a Kickstarter project, research the project's creators, evaluate the project's feasibility, and check for a clear budget breakdown. Reading updates and comments can also provide insights into the project's credibility.
Put your Innovation on Autopilot®
Find out how we can supercharge your hardware, software and product development and get you to market with the right product, faster.