DEVELOPING PRODUCTS WITH PURPOSE
We design products of value and lasting purpose which have clearly defined benefits to people, health or the environment.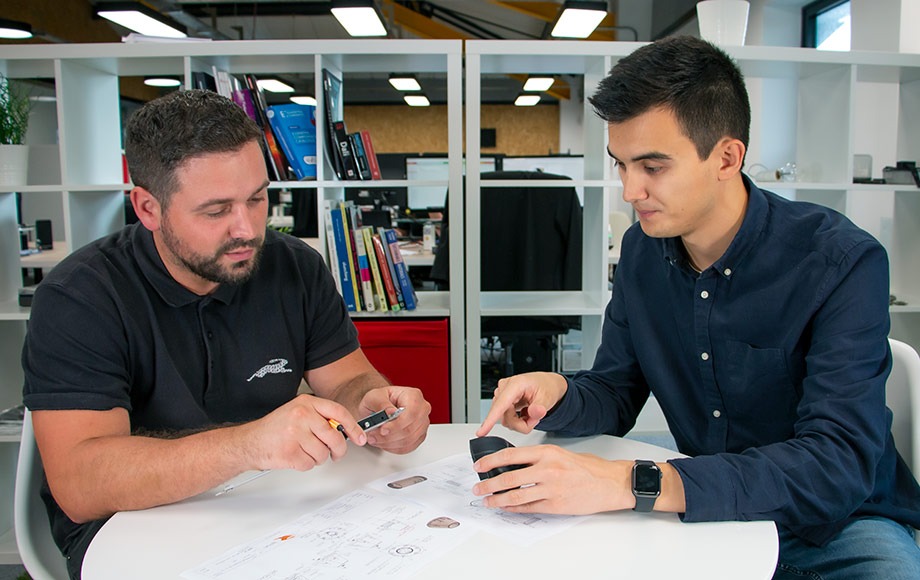 PRODUCT DESIGN AND RESEARCH CONSULTANCY
Positive impact through design
Established in 2013 and based in Bradley Stoke in Bristol, Ignitec is a product design and technology company helping clients develop products which create positive change.
We work with pioneers who share our passion
Working with clients ranging from global pharmaceutical companies and medical device manufacturers to academic teams and technology start-ups, we look for opportunities to bring about positive transformation and address issues such as health, ageing, safety and the environment.
Technology is at the heart of what we do
Designing products is just a small part of what we do, our research and development is where really exciting things are happening. We are a multi-disciplinary design and technology team with expertise spanning product design, research and development, electronics design, early stage technology, IoT and connected devices, software development and product manufacturing.
We work with pioneers of industry, harnessing emerging technologies and seeking out opportunities to apply them to today's problems. As well as designing new sensor based IoT and connected devices we undertake major research programmes academic teams and private organisations investigating new and novel applications for emerging technologies and developing new technology where it doesn't already exist.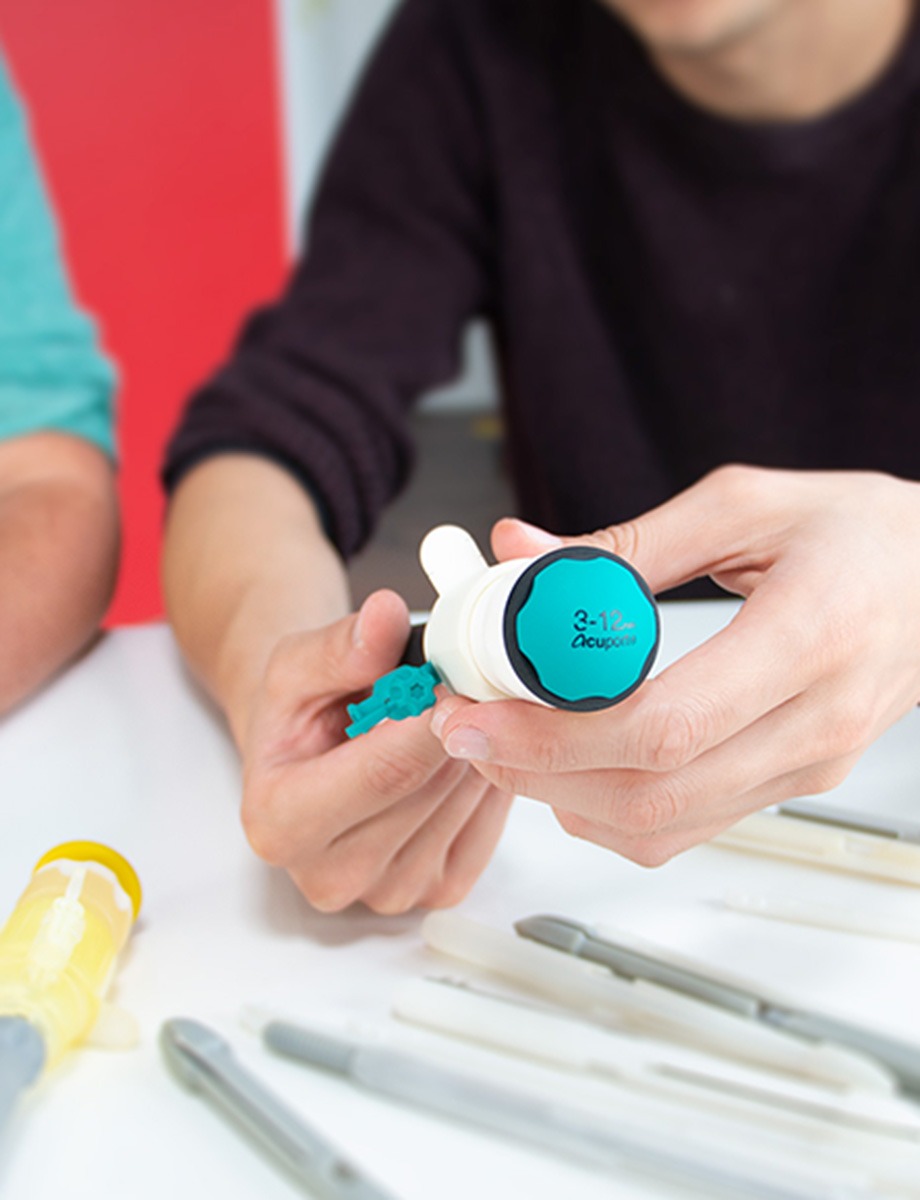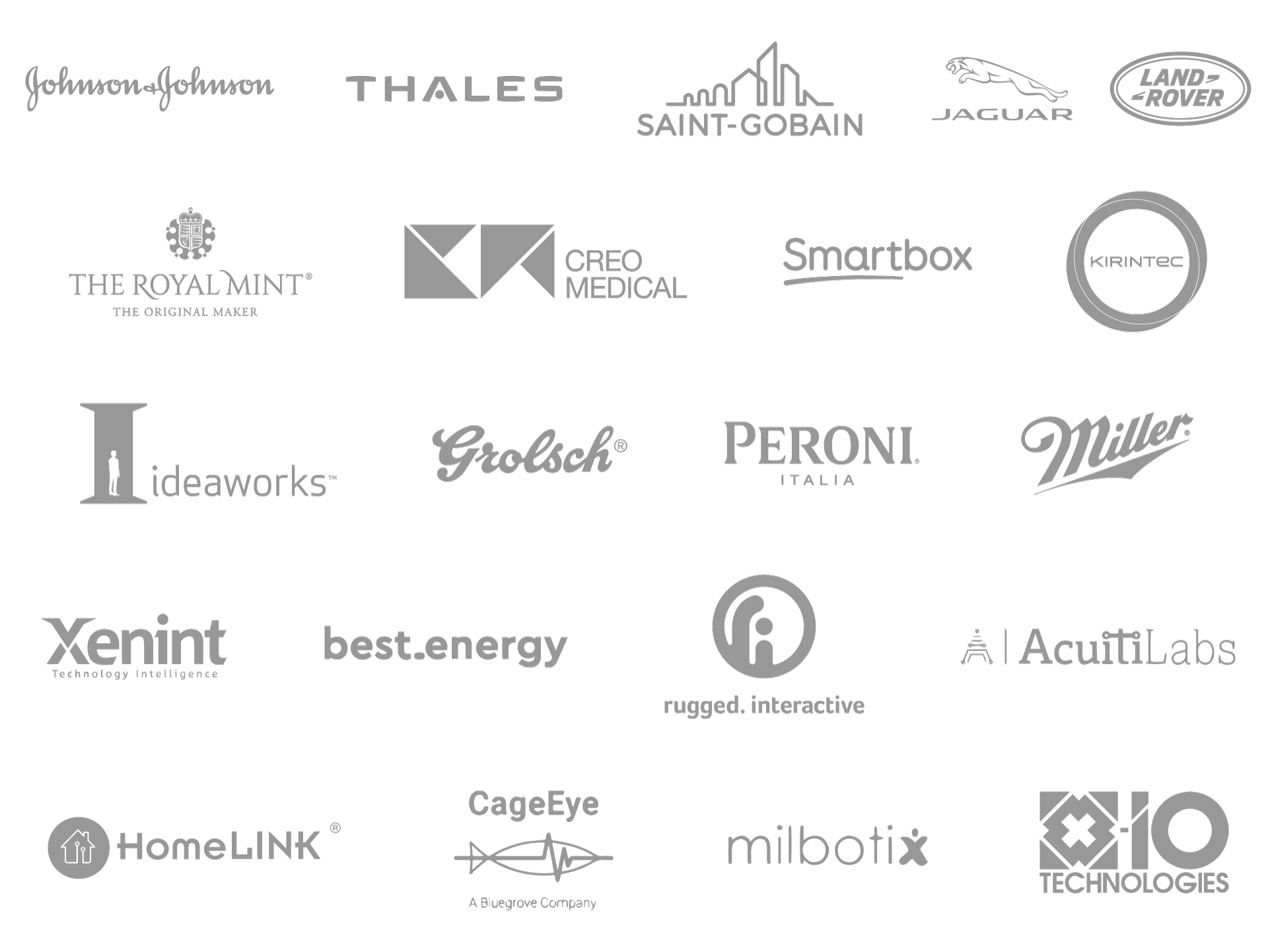 Client Reviews
I had the opportunity to develop several concepts with Ignitec over the past 12 months. Ben provided a base (at the Ignitec offices) for us to really get creative and produce together some really next generation designs for Creo Medical. The Ignitec team have all been a pleasure to work alongside over the past 12 months and I wish them all the very best. I look forward to our paths crossing again soon for further collaborations!
Tom Craven
Head of Design - Creo Medical ltd
Client Reviews
Thanks for being so attentive this year and getting things done so quickly for us... It's been really helpful to have someone experienced we can call on.
Dan Stead – Head of Hardware at Smartbox Assistive Technology
Client Reviews
Arrived, and my lord it's nicely made... Big applause to the team behind it!
Smartbox Assistive Technology end user
Client Reviews
Thank you for all your help this year - there are many happy people receiving gloves this Christmas 🙂
Adam Stark - Managing Director at Mi.Mu
Client Reviews
Thank you very much Rob and Andrew! It was really kind of you to organise this for us and you did an excellent job leading and guiding everyone on the day. Everyone really enjoyed I think. Now we just need to shake out a few real world products out of the mix!
Aonghus Shortt - CEO of FoodMarble

Client Reviews
Just a quick note to say thanks for all the effort that you've put into this task for us, it's been a real success and Peter was very pleased with the units when he was given them last night. It's been great working with you and hope that we can work together again on the next iteration.
Sam Chadwick - Senior Project Manager at Xenint
Client Reviews
I cannot recommend Ignitec highly enough - truly world class, extremely impressive creativity, professional, easy to work with, great value add ideas and very fast. I have no hesitation at all in endorsing Ignitec and look forward to working with them again on the next project.
Alan Woodhouse Weightless SIG / Chair Marketing
Client Reviews
Ignitec is a company that has listened very carefully to everything we've said, talked through all the options and explored all the important aspects of our product and its future. The development work is progressive and controlled with innovative solutions and ideas being frequently discussed.
Jeff Birkin Ultramarine Safety / Managing Director
Client Reviews
Ignitec combined expert technical knowledge with a practical commercial understanding to help develop a really great product. Not only is their service ultra professional but it is also very creative which makes the process exciting and productive. I will continue to outsource my R&D projects to them and would highly recommend their services to anyone.
Gareth Sherry Cozibud / Managing Director
Client Reviews
It has been a pleasure working with Ignitec. Their creativity has really helped add another dimension to our project, whilst their ability to rapidly and accurately sketch and bring our concept to life has enabled the project to comfortably meet a tight deadline. I would definitely work with Ignitec again and would happily recommend them.
Jeff Birkin Ultramarine Safety / Managing Director