DEVELOPING PRODUCTS WITH PURPOSE
We design products of value and lasting purpose which have clearly defined benefits to people, health or the environment.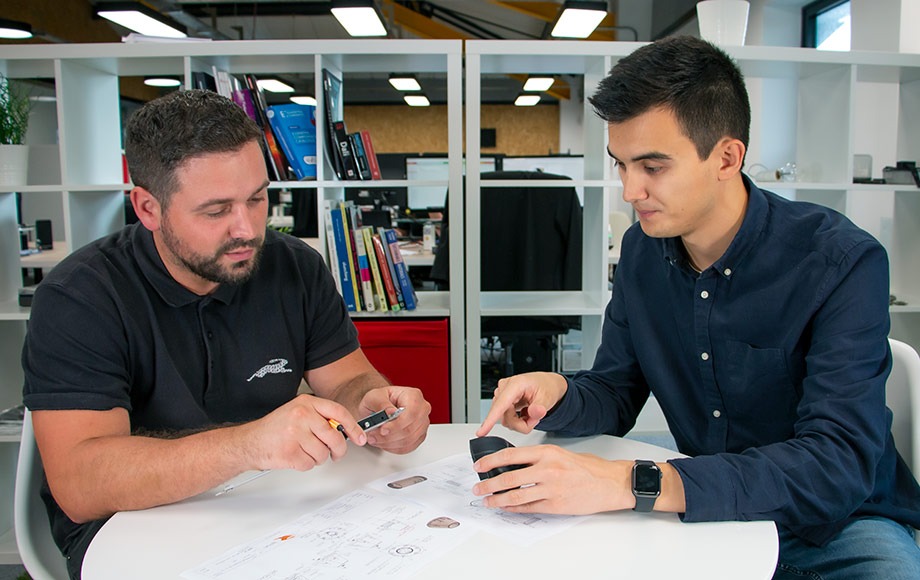 PRODUCT DESIGN AND RESEARCH CONSULTANCY
Positive impact through design
Established in 2013 and based in Bradley Stoke in Bristol, Ignitec is a product design and technology company helping clients develop products which create positive change.
We work with pioneers who share our passion
Working with clients ranging from global pharmaceutical companies and medical device manufacturers to academic teams and technology start-ups, we look for opportunities to bring about positive transformation and address issues such as health, ageing, safety and the environment.
Technology is at the heart of what we do
Designing products is just a small part of what we do, our research and development is where really exciting things are happening. We are a multi-disciplinary design and technology team with expertise spanning product design, research and development, electronics design, early stage technology, IoT and connected devices, software development and product manufacturing.
We work with pioneers of industry, harnessing emerging technologies and seeking out opportunities to apply them to today's problems. As well as designing new sensor based IoT and connected devices we undertake major research programmes academic teams and private organisations investigating new and novel applications for emerging technologies and developing new technology where it doesn't already exist.