Mi.Mu: Transforming music composition and performance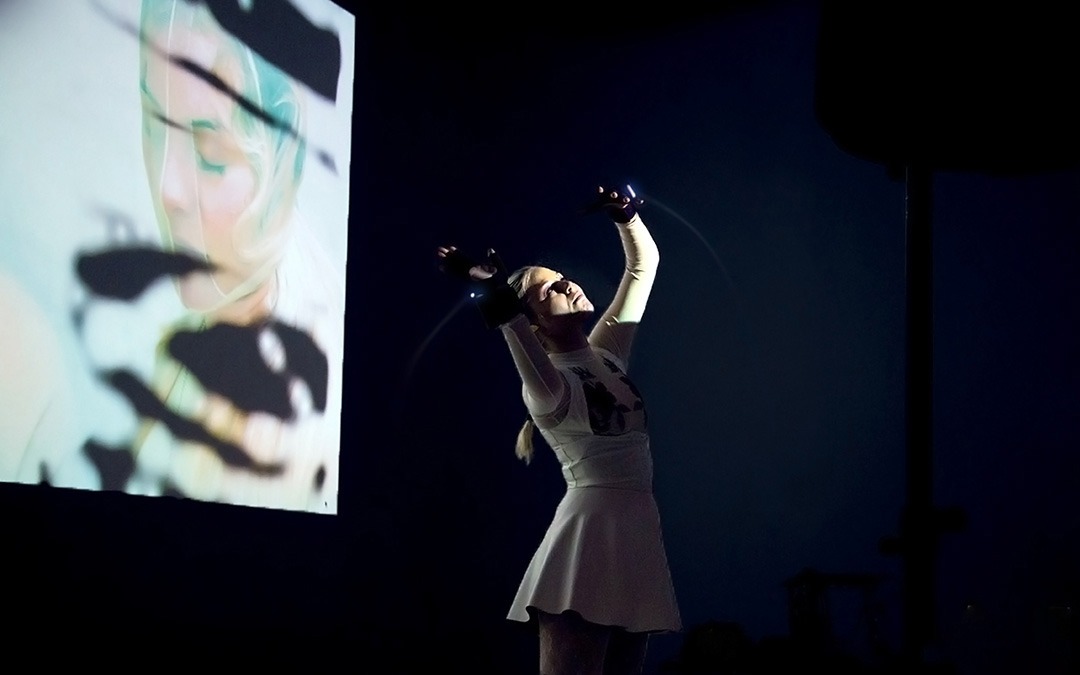 Ben Mazur
Managing Director
The official launch of Mi.Mu gloves
After 18 months working with Mi.Mu, Ignitec's Rob Hall joined musicians and global media in a central London studio for the official launch of Mi.Mu gloves.
In a cool London studio, MD of tech-led company Mi.Mu Adam Stark welcomed the teams who worked on the pioneering Mi.Mu technology to celebrate the launch of the Mi.Mu gloves: "The world's most advanced wearable musical instrument, for expressive creation, composition and performance".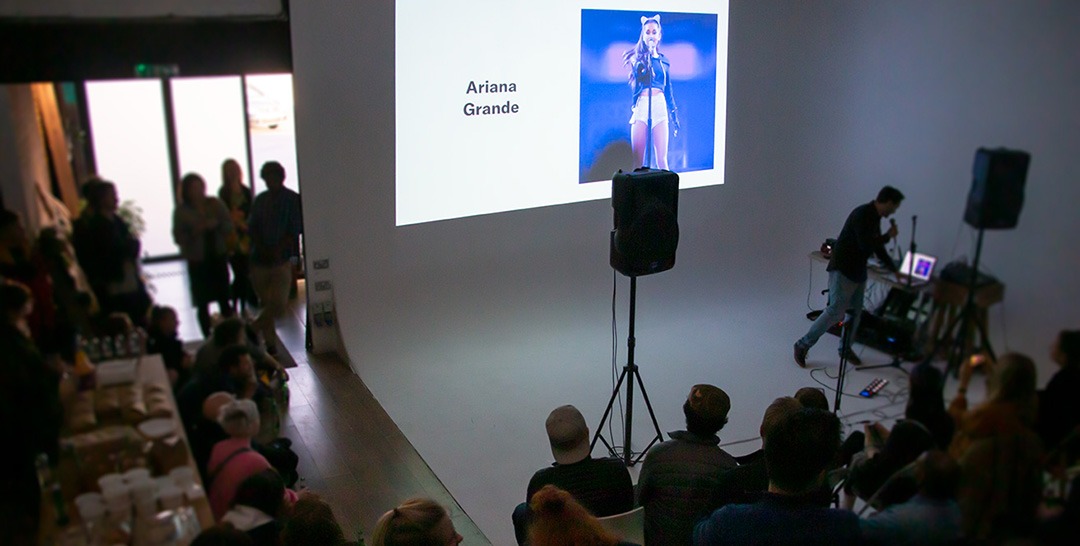 Mesmerising and unexpected
It was great to share in an evening of performance by Mi.Mu artists, who delivered a dynamic display of music, light and movement. And it was fun to see artists get hands-on creative time with the gloves. The team encouraged everyone to play with the demo units, urging us to explore our musical sides with the cutting-edge flagship device and software.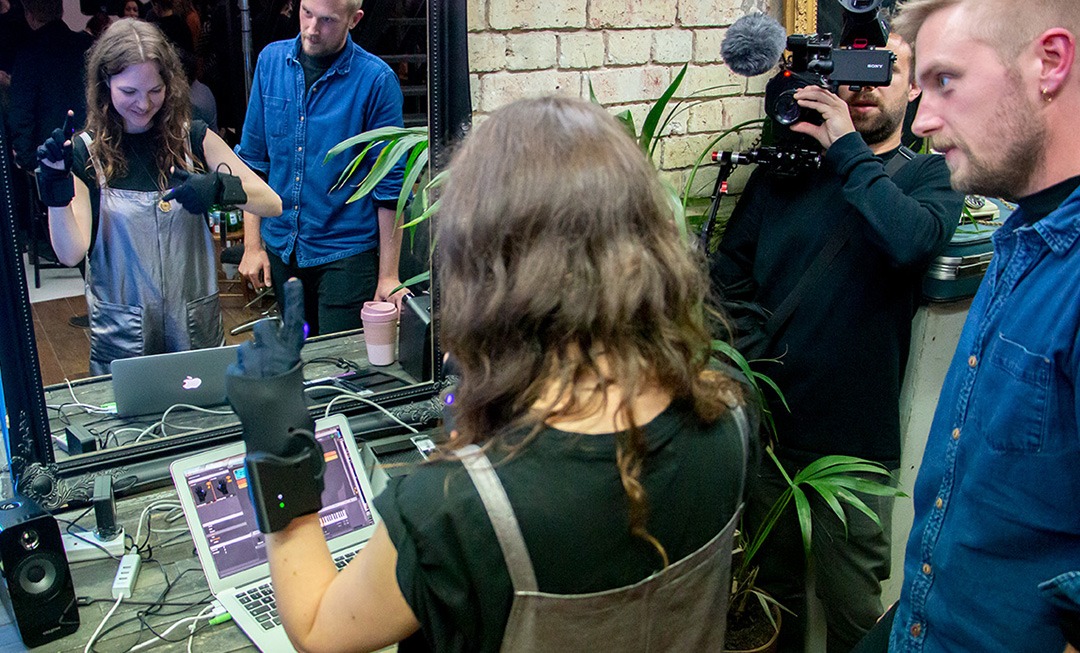 Seeing how different artists interacted with MiMu, each one completely unique, was very impressive. It is not just a way of liberating musical expression, they gloves become an integral part of the performance.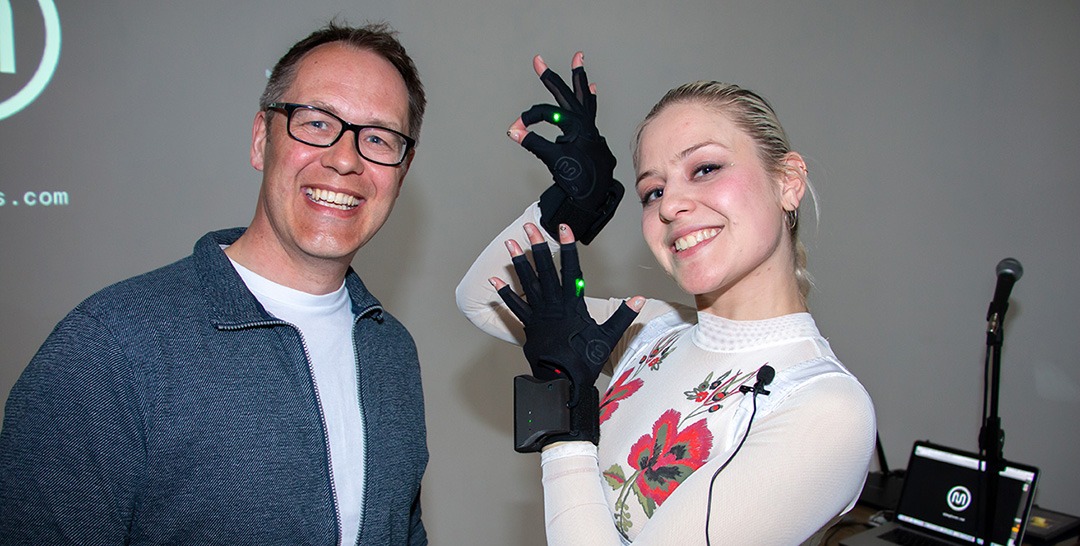 Mi.Mu: "They're going to change everything."
Our part in the design and development of Mi.Mu gloves saw us work from concept through to manufacture, using the latest prototyping techniques to refine the exciting light shows and optimise product performance.
Rob Hall, our lead product designer, talked with Chagall, a Dutch-born London electronic musician and early adopter of Mi.Mu gloves. She is excited about the technology: "They're really cool – they look so pro now", but more than anything, she cannot wait to see a world where making music with Mi.Mu gloves is the norm: "They're going to change everything."
Find freedom in music creation
The brains behind Mi.Mu is Grammy Award-winning artist Imogen Heap. She is currently on tour, wowing audiences with this new generation of Mi.Mu gloves, which is now available for pre-order with an August delivery date.
Her dream from the beginning has been to find freedom of expression in her music creation. And that is the ethos that has driven her vision and development of the product.
There is a lot of buzz around Mi.Mu gloves, with global tech online magazine Engadget, sharing the news of the launch.
Put your Innovation on Autopilot®
Find out how we can supercharge your hardware, software and product development and get you to market with the right product, faster.