Low-cost, energy-efficient workspace management device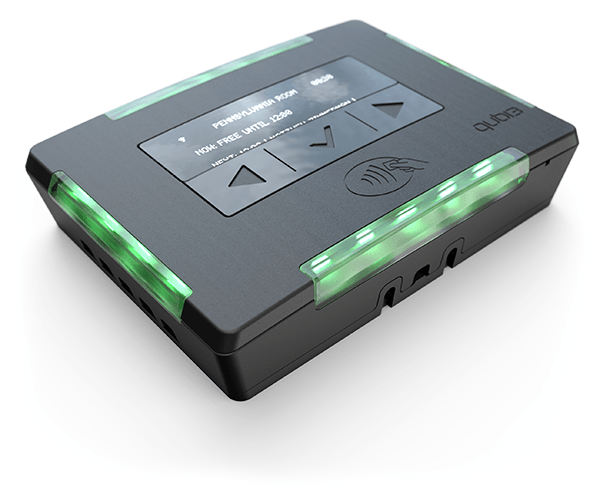 Powerful workspace management
Booking meeting spaces and managing hot-desk environments at scale is complicated, with no-shows costing corporations greatly. QUBI3 makes workspace-management effortless, efficient and global.
Using smart product design, QUBI3 has an intuitive interface, OLED display and integrated edge-lighting sequences that make the status of room or desk spaces visible at a glance, especially in large hot-desk hubs and down long corridors of meeting rooms.
With a simple interaction using the touch-sense technology or by presenting a unique RFID card, users check into a space and let everyone connected by state-of-the-art cloud-based server systems know they are at the meeting, space or desk.
QUBI3 is discrete and elegant by design, and its numerous wall- or desk-mount options give the versatility it needs to fit every workspace.
Combining the ResourceXpress server system with effortless experience, QUBI3 liberates the user, eliminating the complications and stresses of arranging work and meeting space, so he or she can concentrate on the content of the day.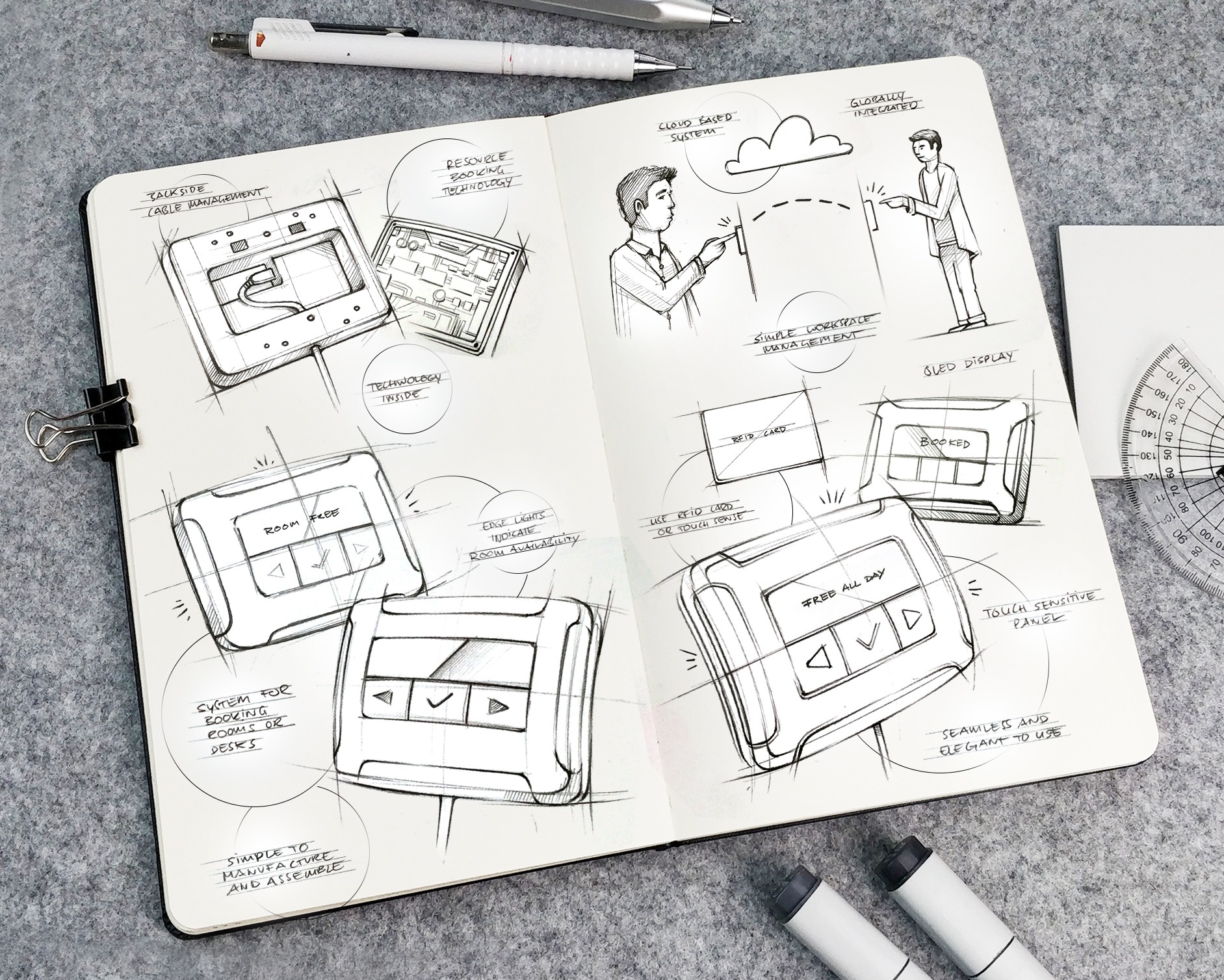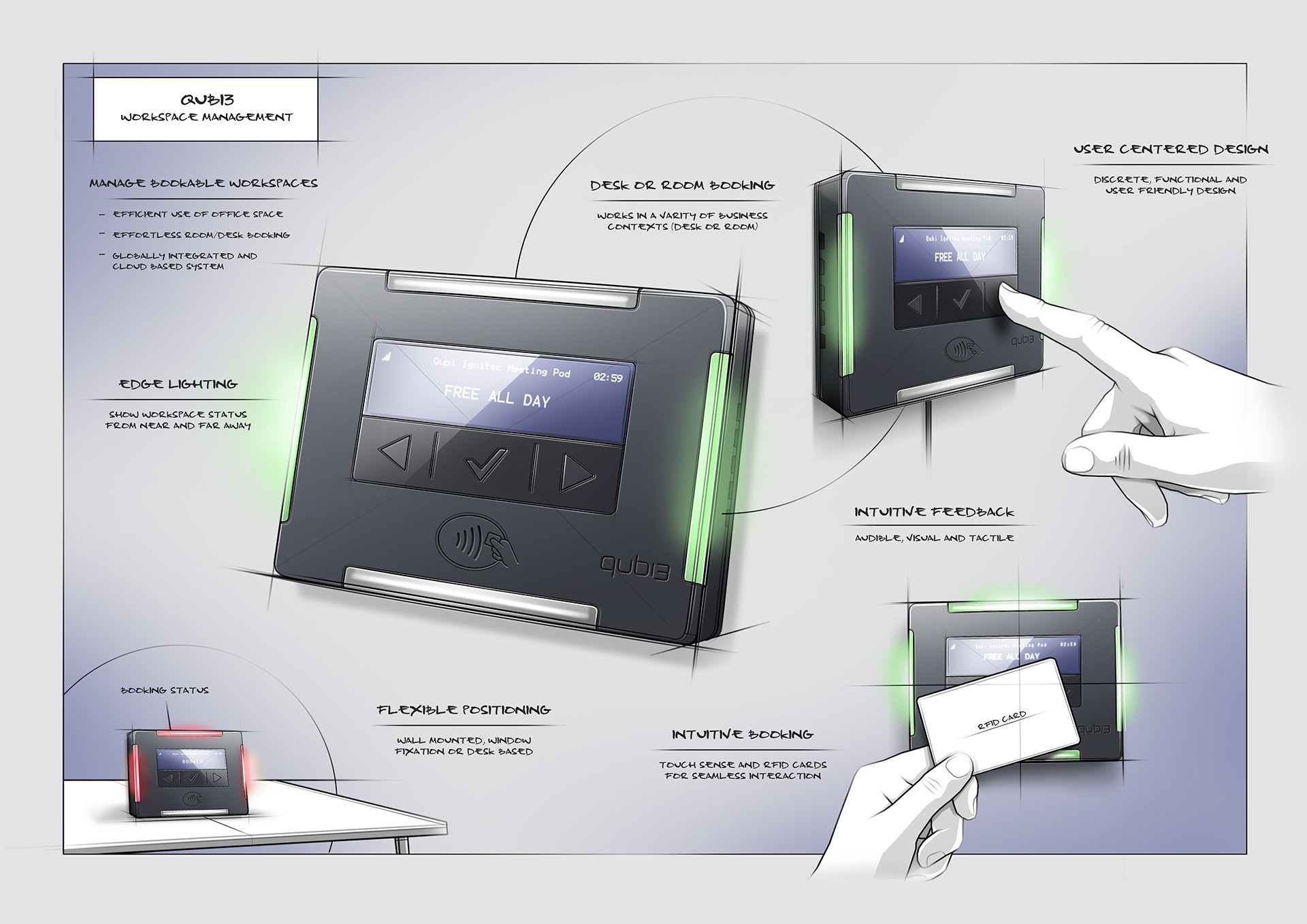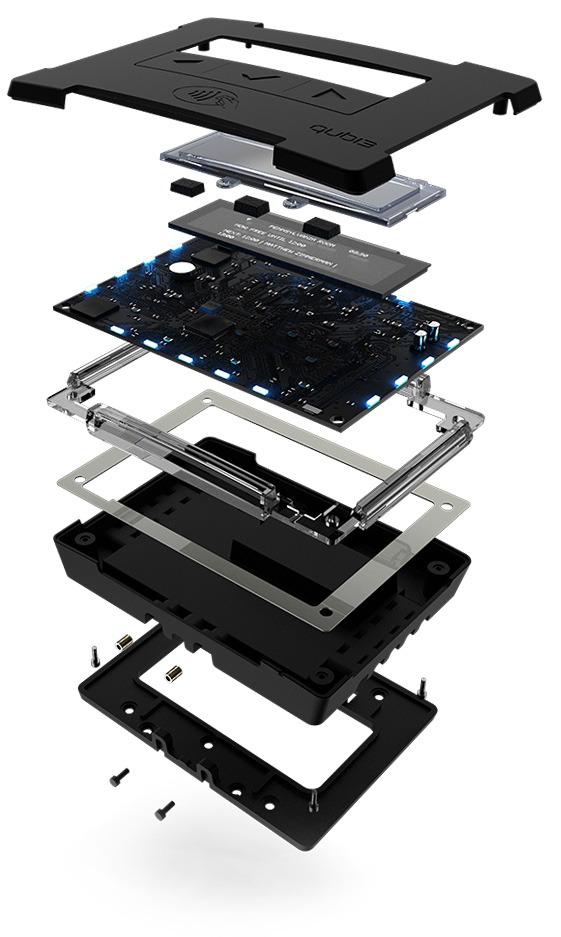 Simple to Manufacture.
Simple to Use.
QUBI3 is compact, convenient and engineered for a simple and fast vertical assembly process. It uses advanced technologies and is still designed to be future proof.
Paramount in our design process was a product that delivered a stress-free user experience with all the heavy lifting completely out of sight.
Anyone should be able to use it – regardless of how comfortable they are with technology. It needed a big, bold display and easy-to-understand coloured lighting that shows if a space is free or booked. And it needed to be cost effective.
To keep production swift and economically viable and to help with logistics for the launch of the new product, the supply chain is purposely local.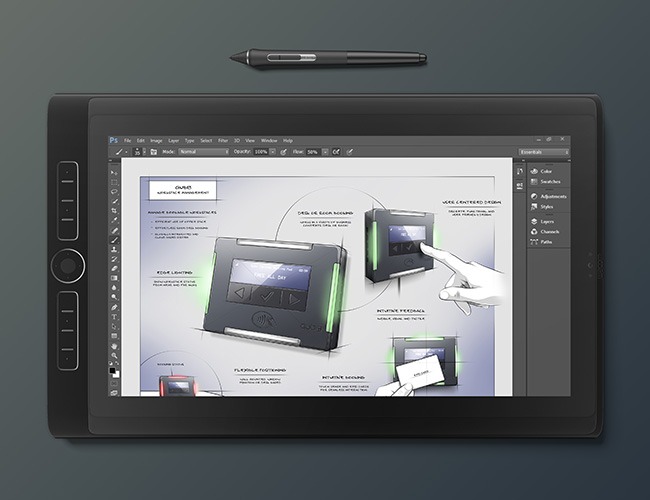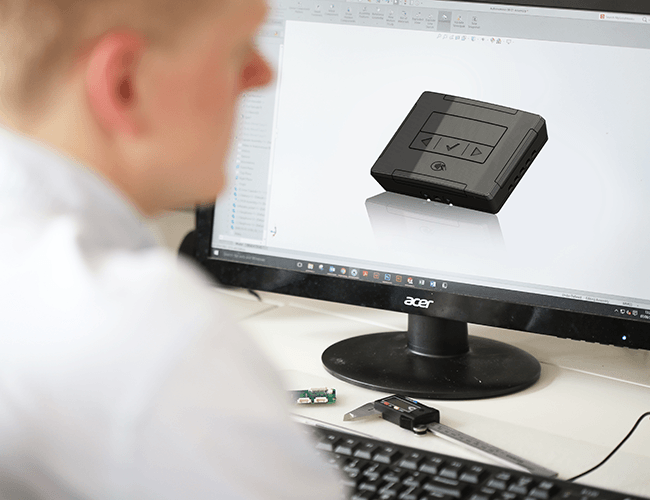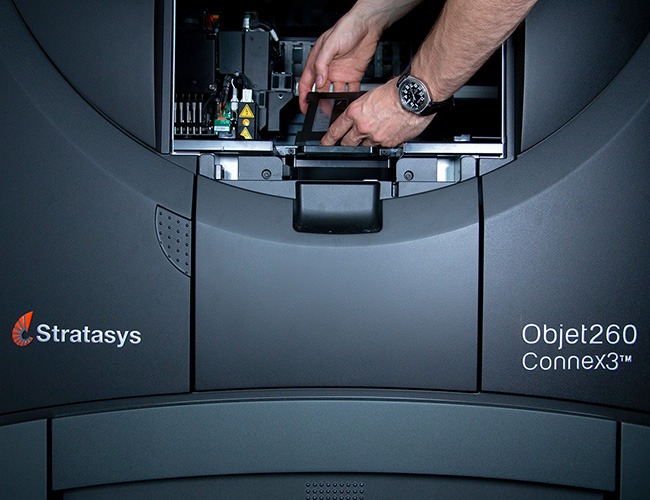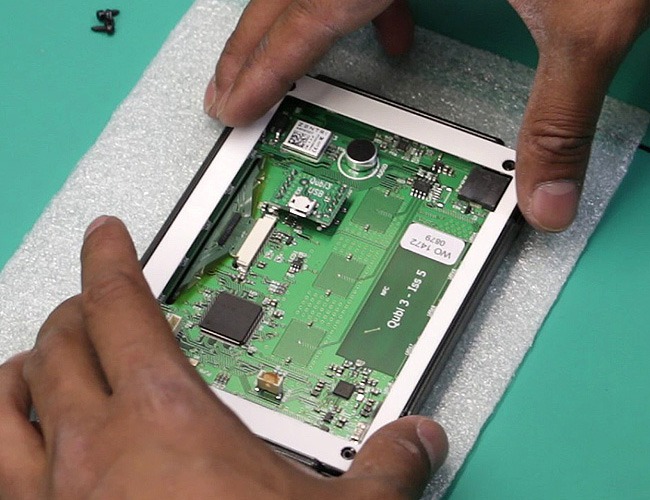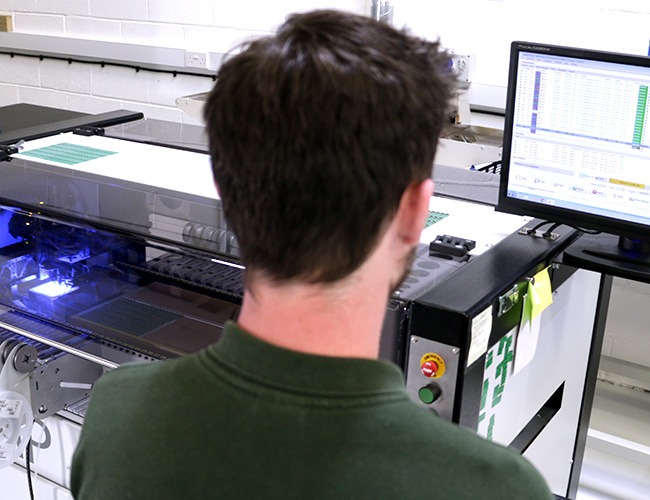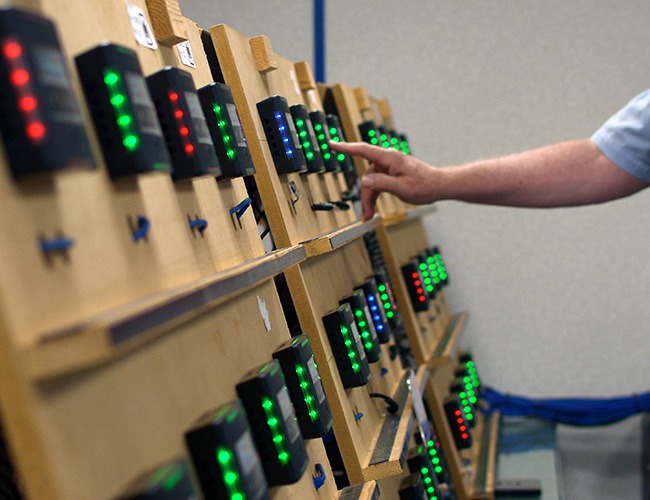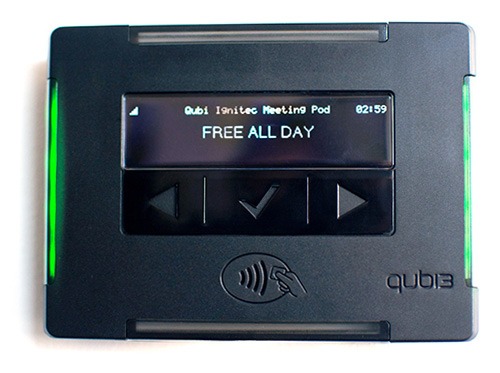 Cost effective and very simple to manufacture, assemble and use, QUBI3 has sophisticated features built in, taking resource booking technology into a new era.
By using our network of local partners, we could ensure the device was delivered on time and on budget because the physical product development cycle was kept so tight.
It was a matter of months to move QUBI3 from concept to manufacture, meeting both time and cost targets and ready for multinational organisations keen to install the product, worldwide.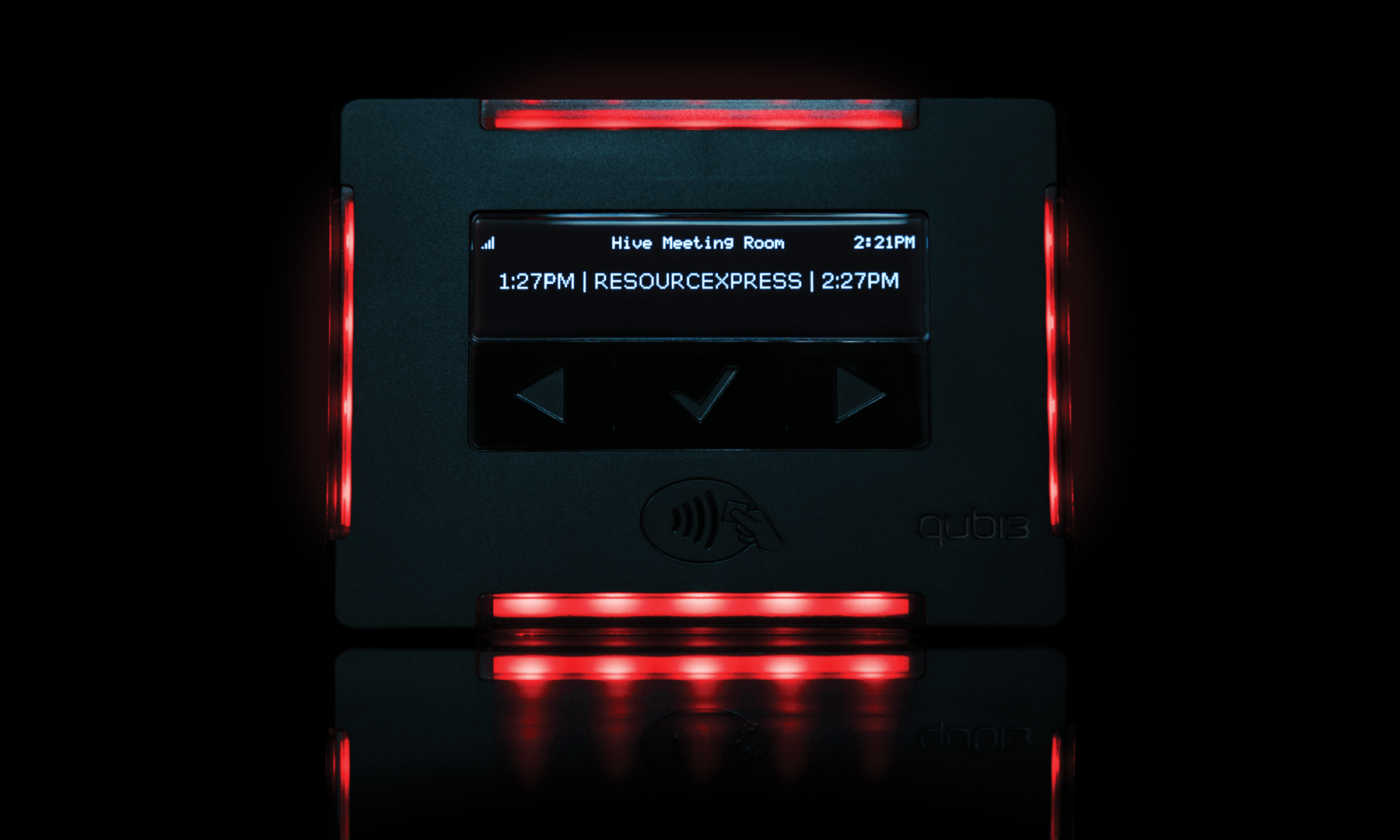 Are you planning a similar project?
Get in touch to find out how we can help.