The ultimate nutritional product for performance athletes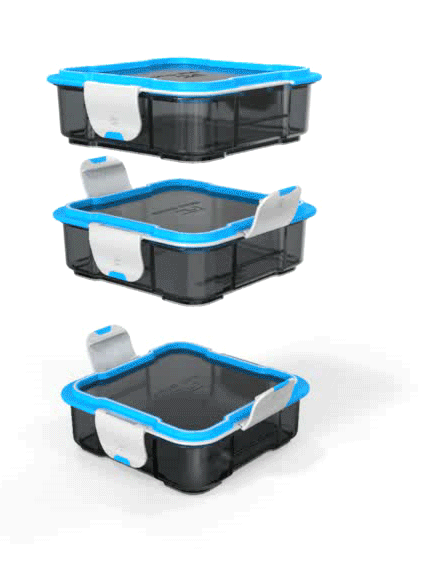 A truly unique modular container system
"Top athletes understand the need for correct nutrition at the correct time"
Start-up company Food Chain had a vision of reimagining how athletes and health-conscious individuals eat. They wanted to create a system that helped people eat regular, correctly portioned meals. To go with their portion-controlled recipes and meal-planning app, they wanted stackable, modular food boxes that inspired users to take control of their diet and achieve daily intake needs without the worry of making nutritional errors.
Our role was to design and develop the container system that would become part of 'the ultimate nutritional product'. Food Chain, the product, needed to be resizable, leak-proof, easy to seal and easy to stack in a number of configurations – and it needed a cost-effective design with no complex manufacturing processes.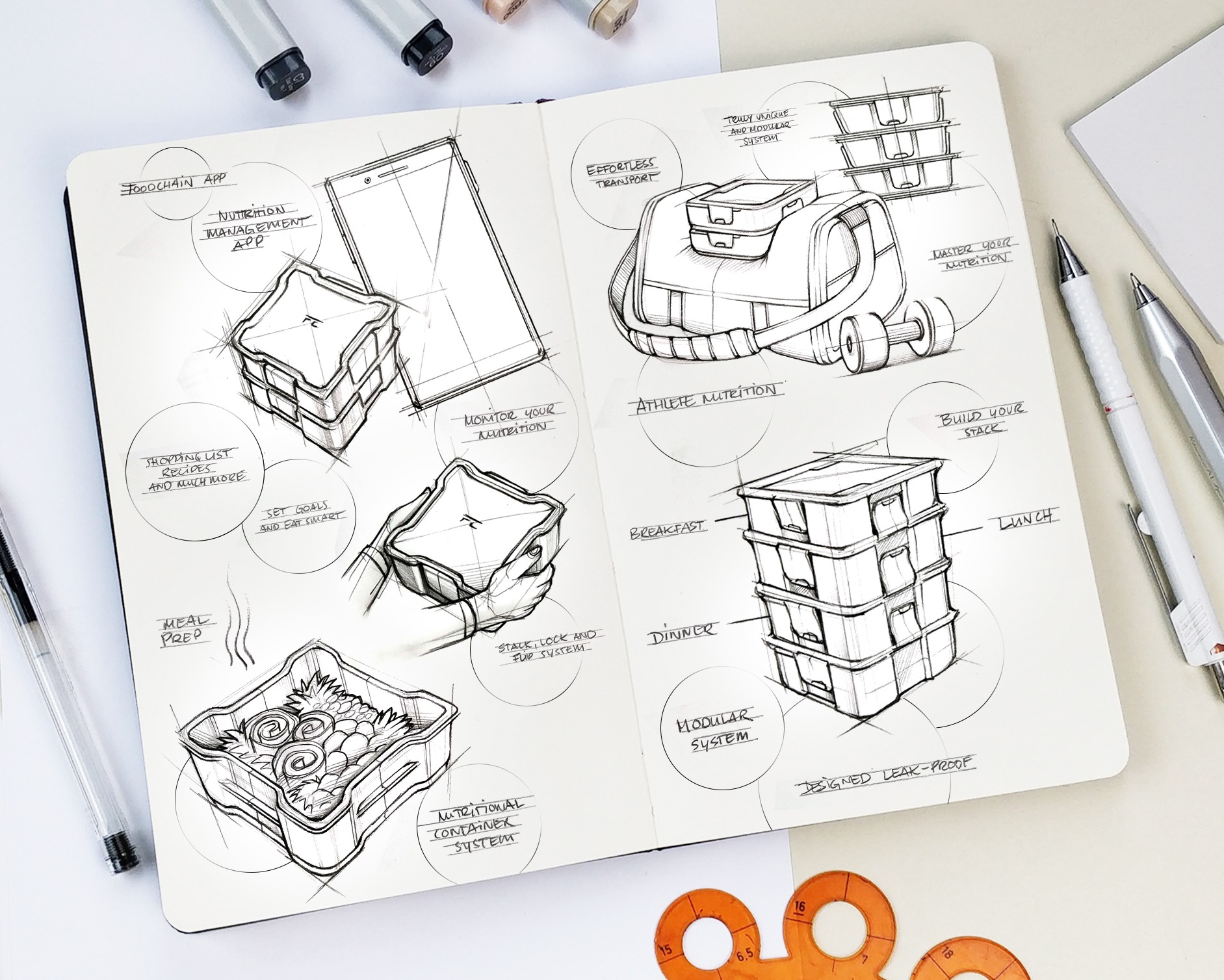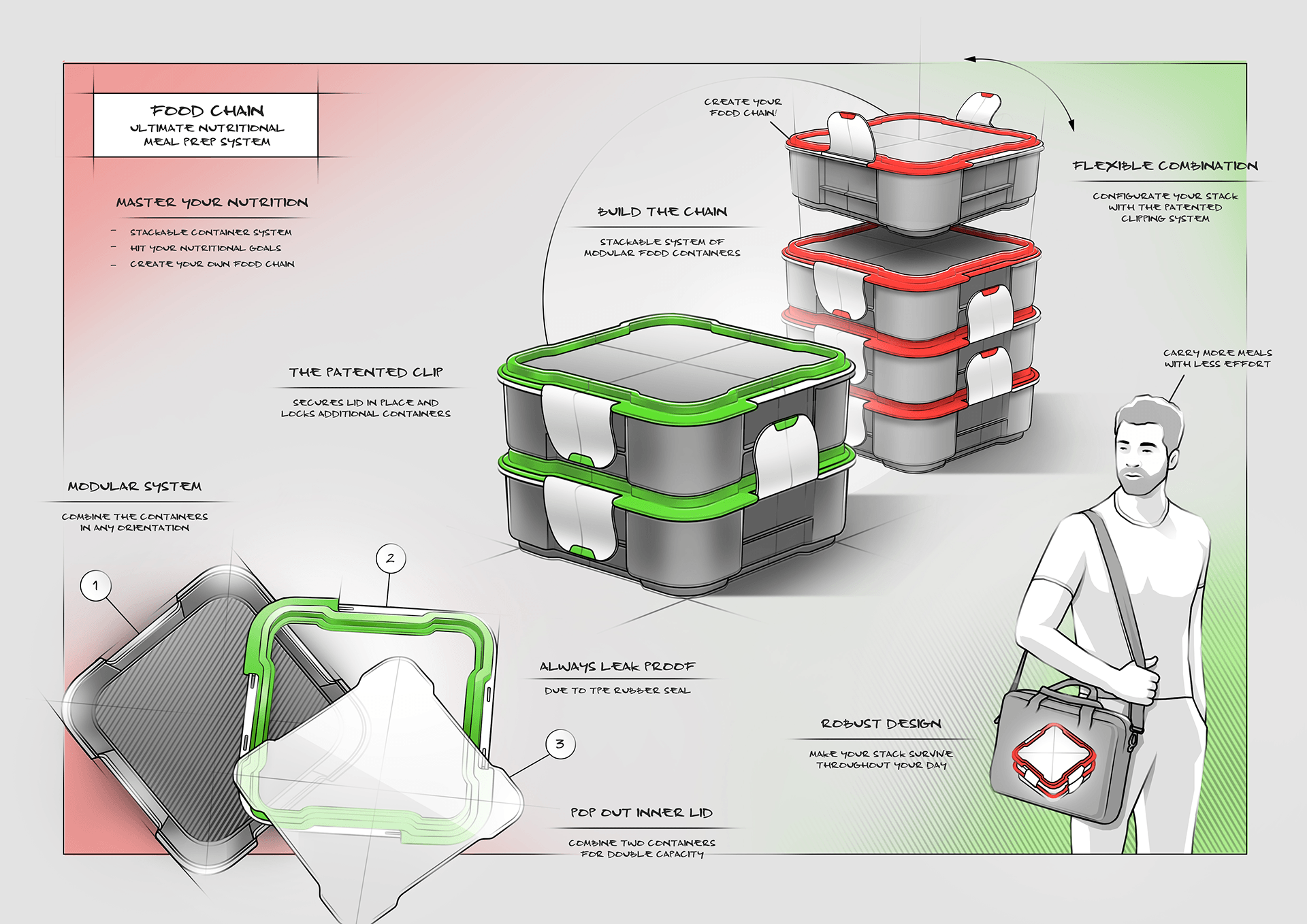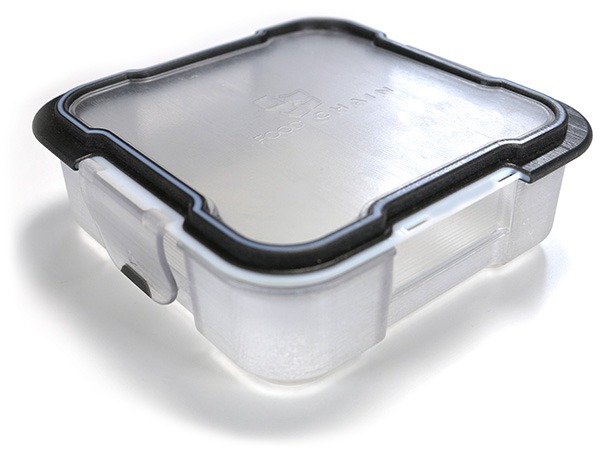 3D printing to the rescue
Agile, fast, cost-effective designing and multi-material production
Mechanical development started the process, taking us back to the simple joy of figuring out a spatial challenge.
When we had the configurations in place, we moved quickly.
Our top-of-the-range 3D printers liberate the manufacturing process, so we could print out the real thing with the real materials, freeing us to test seals, iterations, heat and leak proofing, lock-clipping systems and stackability immediately.
As a result, we perfected the design details rapidly. Twin-shot tooling was a breeze, so we could reduce costly tool reworks to nil.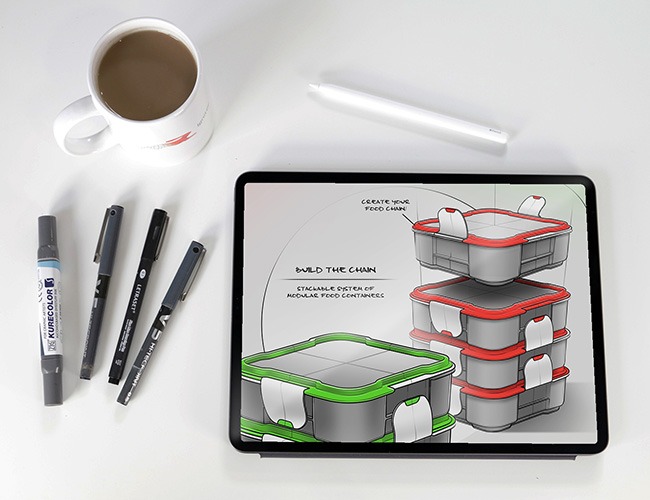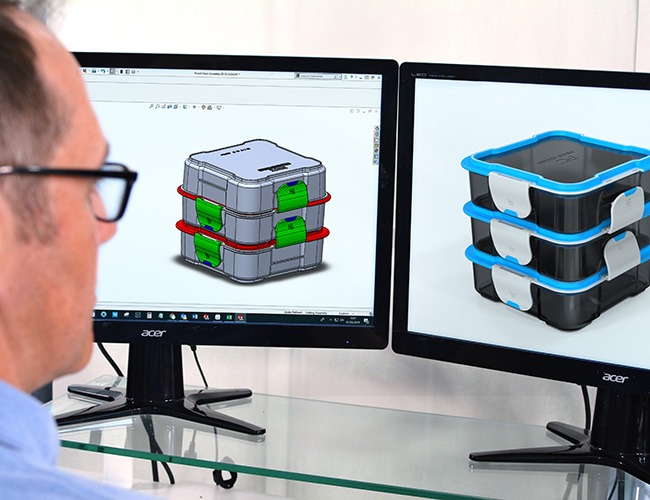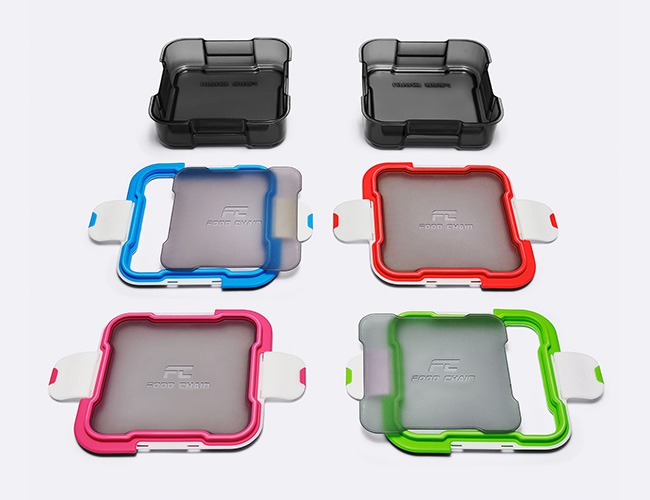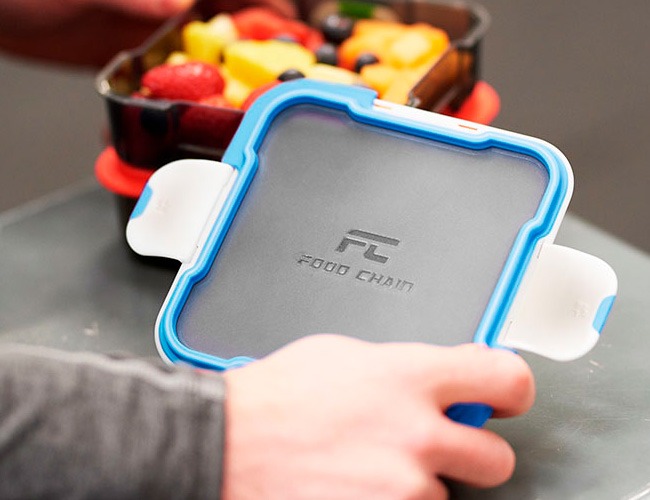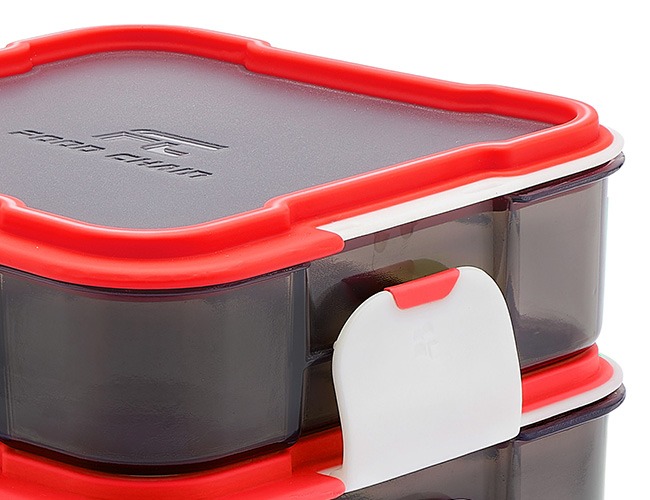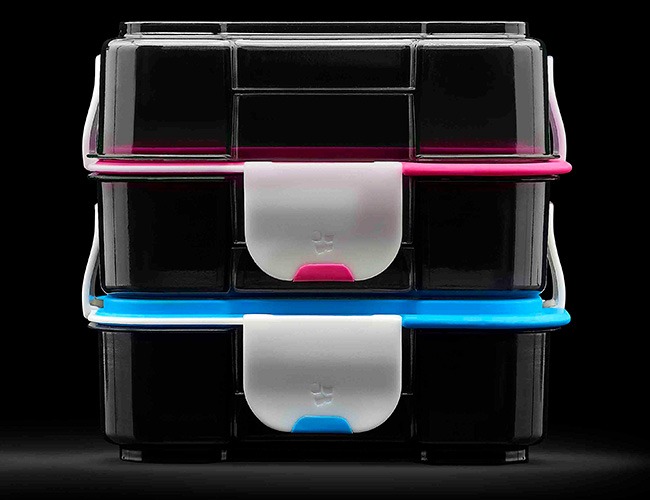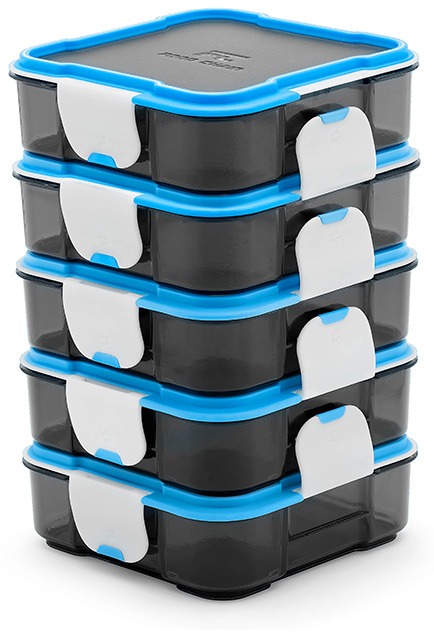 A proof-of-concept prototype, production ready
3D printing took the guesswork and time-burning out of the equation. We were able to show Food Chain the 3D-printed multi-material prototype, giving them a tangible product in plastic and rubber fused at production.
They could see the clever engineering for themselves, without having to wait. We delivered a validated design and concept for Food Chain, so they could show their manufacturer exactly what they needed and how it should work – positioning them to be first to market.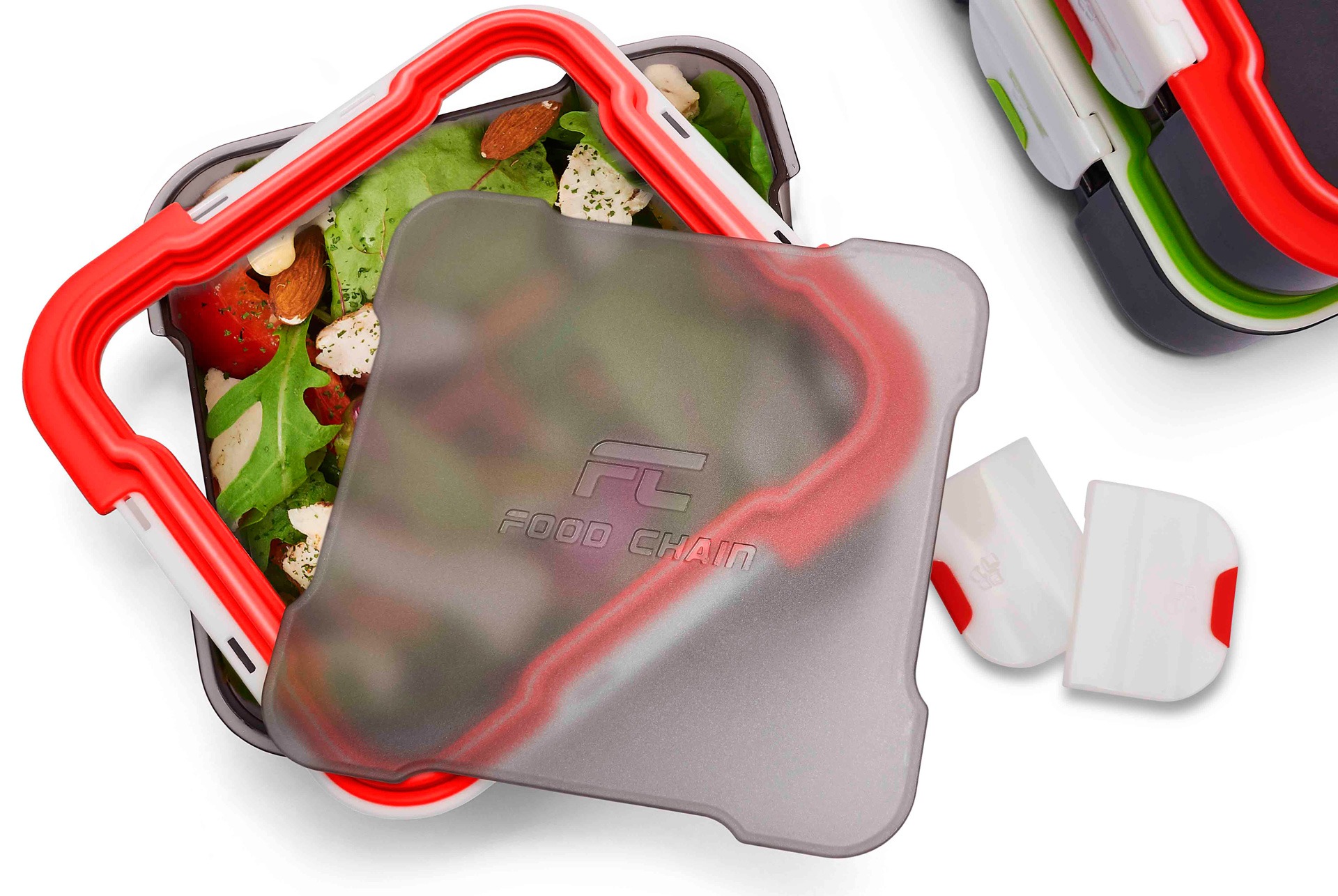 Are you planning a similar project?
Get in touch to find out how we can help.