A complete service for acquiring and analysing the data you need to make intelligent design decisions.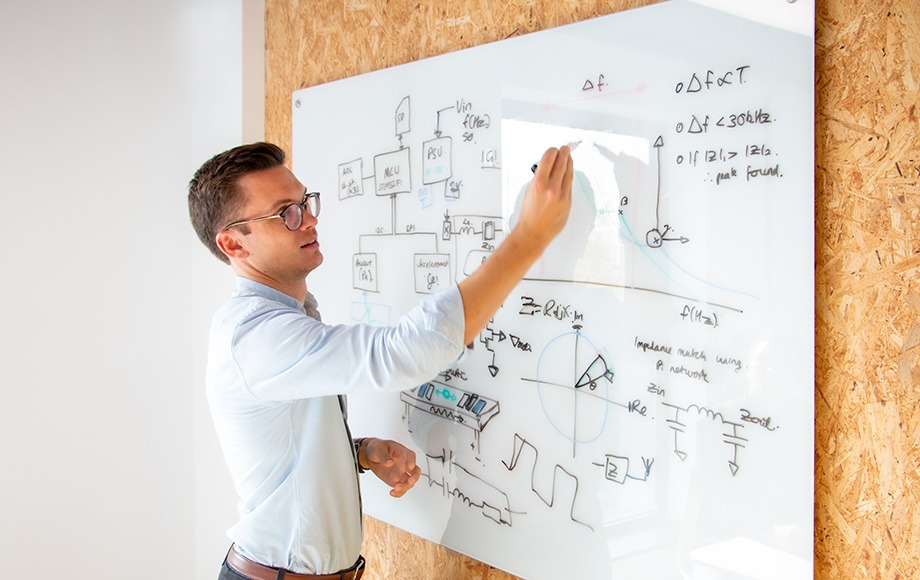 R&D FOR NEW PRODUCT DEVELOPMENT
Ignitec's research and design can be a standalone service or as part of our product development service.
In the early stages of developing an idea, a paper study offers an overview on the current state of the art and where there are opportunities for development. Ignitec can help by conducting deep-dive paper studies involving academic papers, textbooks and journals to produce a report summarising findings and determine how a new design or technology could fulfil opportunities in the field.
Simulation is an invaluable tool for developing and optimising ideas. It provides a fast way to iterate multiple designs and is a reference to compare your physical hardware against to better understand its performance. At the same time, we must understand the limitations and restrictions upon simulation tools to use them effectively and representatively.
Ignitec's capability with a range of tools and experience of how simulations convert to real-world designs helps optimise your design while reducing costs.
Scientific programming has revolutionised theoretical hand calculations and manual analysis of data. Python is the leading language for development of models and data analysis. It is free to use, versatile and easy to understand.
Ignitec makes the most of Python as a scientific programming language for a wide range of functions, such as optimising the power-budget versus performance of a battery-powered sensor or using custom algorithms to analyse large, complex datasets to provide meaningful results.
Test rigs and technology demonstrators
A test rig is a custom research instrument used to provide data through physical testing. This can either monitor a physical system through sensing and imaging techniques, or it can provide a controllable and repeatable set-up for experimentation and data collection. Ignitec's multi-disciplinary skills and familiar toolbox of components allow rapid-build custom test rigs. These can either be the deliverable of a project designed to meet your specific testing requirements, or a tool we use to perform research on your behalf.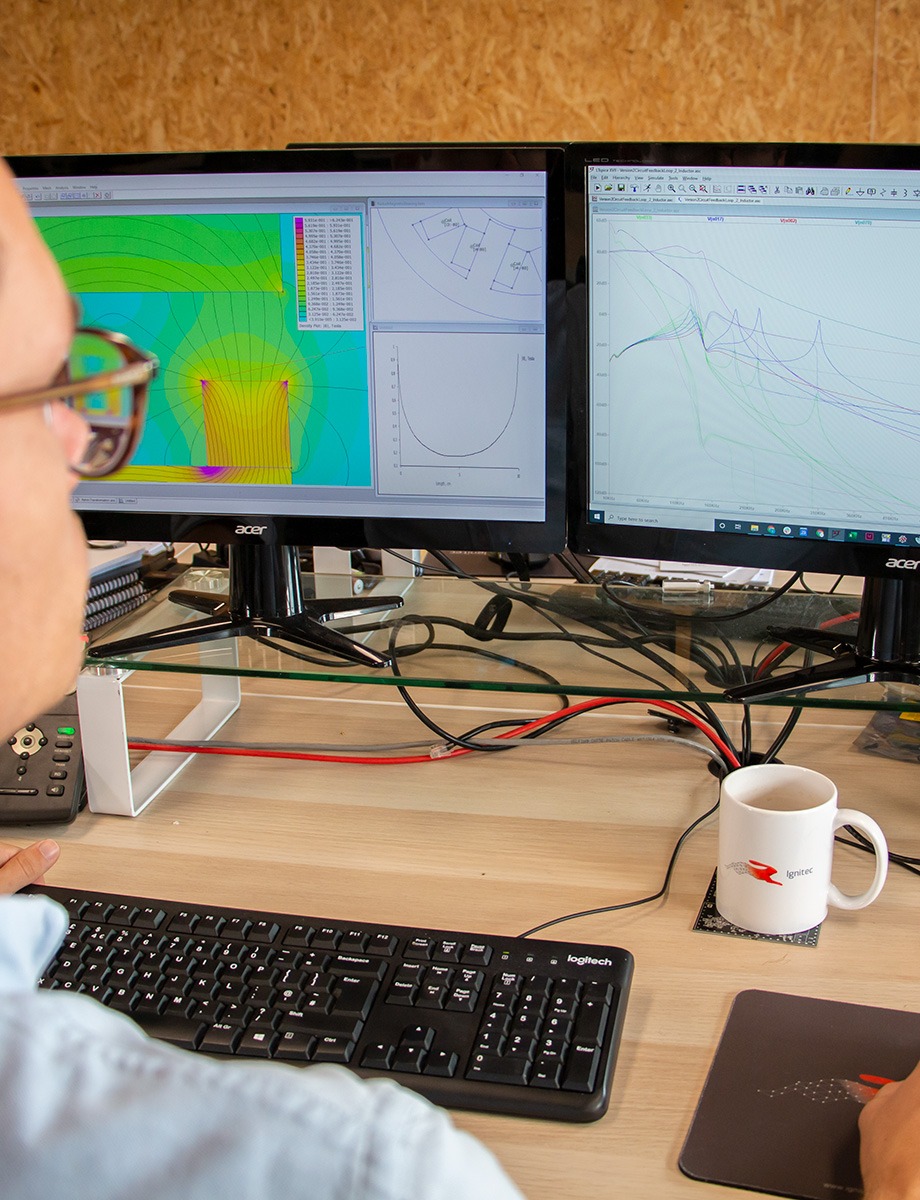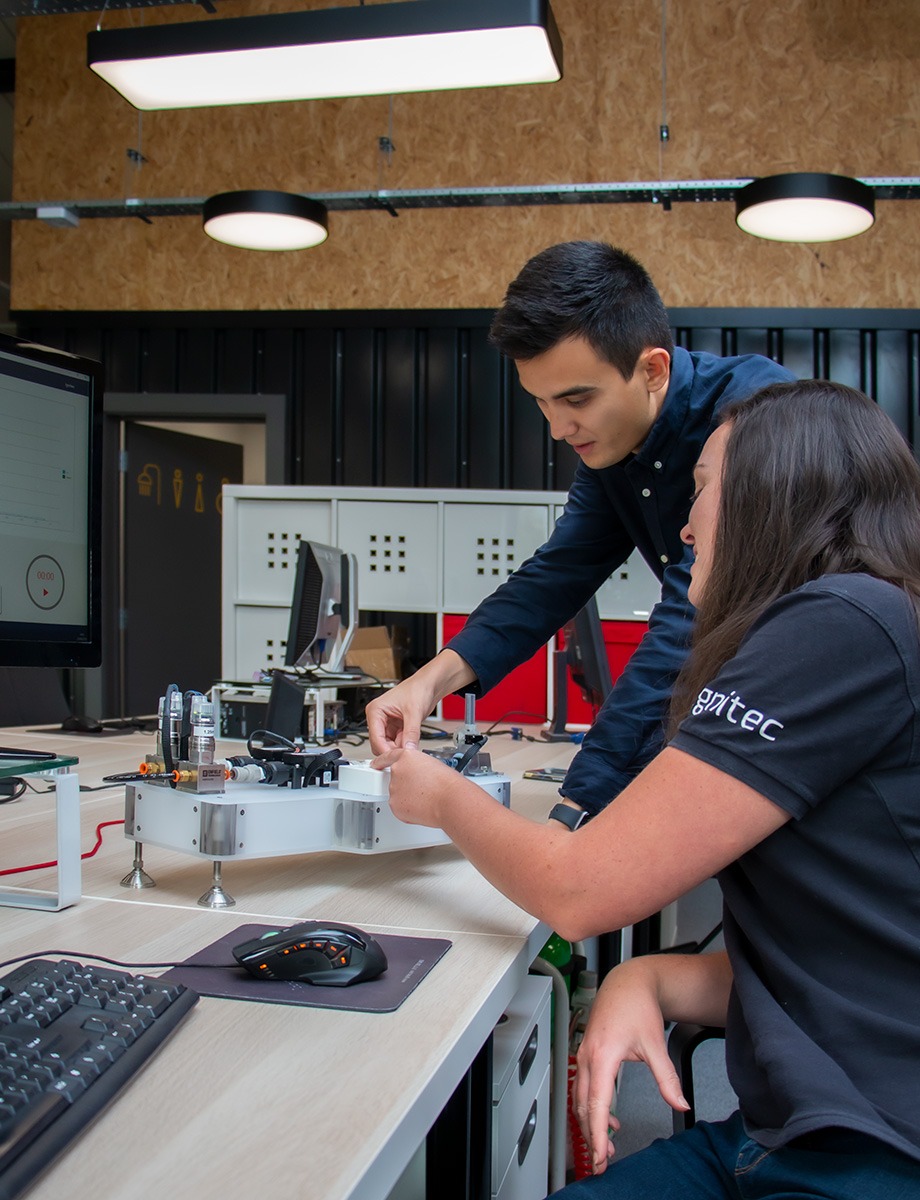 Planning your next project?
Discuss your project with one of our engineers to find out how we can help.