Ignitec's design and development process recognised again by BSI
Posted by Ben Mazur 10.07.2019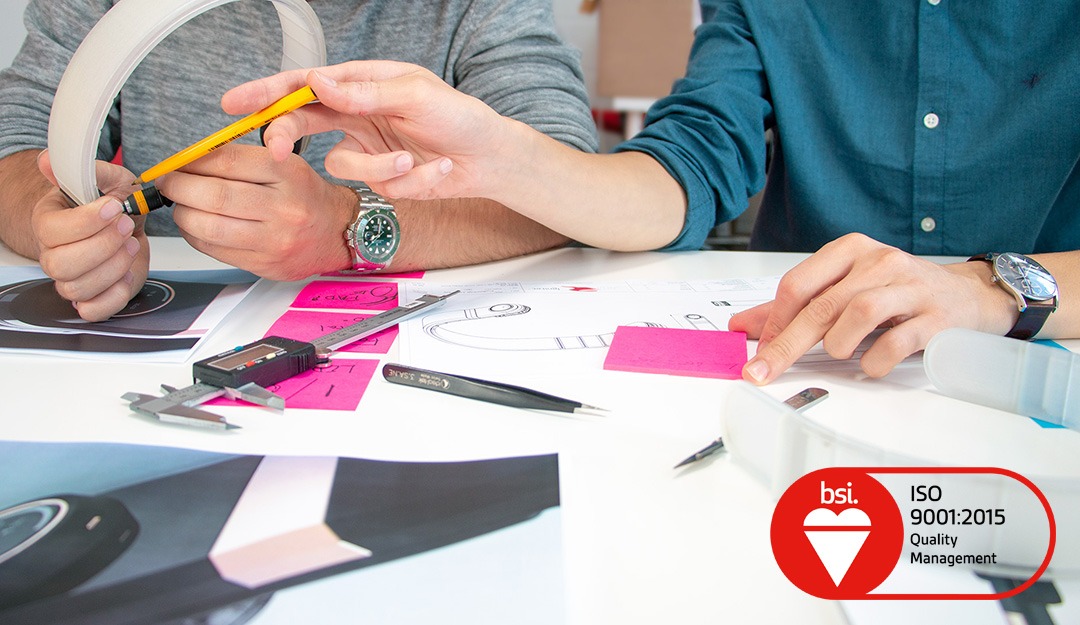 Ben Mazur
Managing Director
Ignitec's design and development process recognised again by BSI
Three years ago, the British Standards Institution (BSI) awarded Ignitec our first ISO9001:2015 certificate, the most internationally recognised quality-management standard. Showing our absolute commitment to clients, the ISO9001:2015 accreditation proves that as well as being highly creative and technical in all we do, we also have the processes in place to keep us delivering to the highest standards.
And BSI has just certified us for another three years.

Quality management system (QMS)
Our continued ISO9001:2015 status is testament to how seriously we take our pledge to exceed our clients' expectations. It shows we keep the highest standards in the quality management system (QMS), processes and services we deliver – and it means we proudly carry the BSI Kitemark.
To get the certification from the world's most respected standards body in the first place, we had to have robust procedures in place to keep our product design and research and development teams working at their very best. We continually monitor, manage and evaluate each of our working frameworks, processes and services to ensure complete client satisfaction and reassurance. And we've done it again. Here's to the next three years.
Put your Innovation on Autopilot®
Find out how we can supercharge your hardware, software and product development and get you to market with the right product, faster.