ELECTRONIC DESIGN SERVICES
Our electronics team simplifies the development process by translating your product's requirements into effective and reliable designs.
ELECTRONIC DESIGN ENGINEERS
Electronic-design for the real world
A deep technical expertise in electronics combined with a multi-disciplinary team provides electronics that are designed for the real-world and not only the test bench.
Electronics design does not start by drawing schematics. It starts with understanding the application and corresponding requirements on the design. Then through modelling and simulation aspects such as power-budgets and sensor accuracy, we can make intelligent decisions about the design of the circuitry, so it efficiently fulfils your application's requirements.
This allows you to focus on the real-world product's requirements while Ignitec translates these into electronics' specifications and designs.
Complete electronics solutions
With experience from early stage prototyping to mass manufacturing, Ignitec can be your partner for the full electronics design process.
Our in-house expertise covers the full spectrum of electronics design, from sensitive analogue circuits to high-speed digital circuitry, high-power electro-mechanical systems to miniaturised devices that live off micro-watts of power.
Ignitec's established manufacturing partners can provide cost effective and rapid production of the circuits which we can test in-house using our extensive test-equipment setup to guarantee the desired functionality.
A truly multi-disciplinary team
Electronics design cannot happen in isolation; proper realisation of the product requires close integration with the mechanical and software aspects of the design. Using a truly multi-disciplinary team ensures that the end results integrate seamlessly.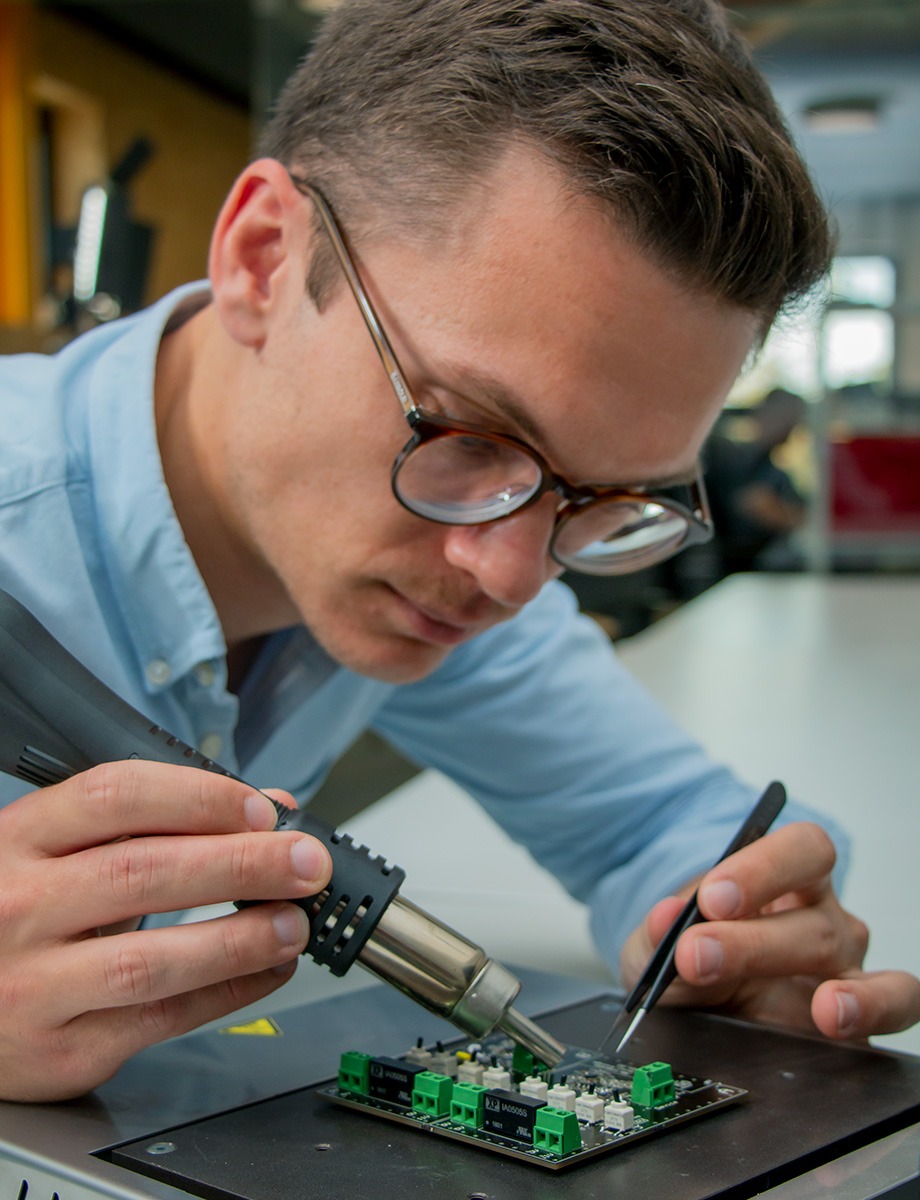 Book a call with one of our electronic design specialists for expert advice and a free project review.